Wetlands Mitigation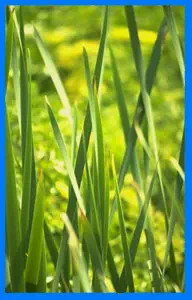 It is a regulatory preference that the wetlands are kept undisturbed. Where avoidance is not practical, wetland substitution, or replacement, at another site often provides a sound solution for the need to preserve wetland habitats. Until the mid-1990s the developer had just two options:
Mitigate the impacted wetlands on-site. The developer could replace the lost wetlands on the same site but at a potential loss of expensive real estate value.

Mitigate the impacted wetlands off-site by purchasing another piece of property and construct compensatory wetlands. This option is usually prohibitive considering cost and the time requirements because developer must locate and purchase the land, secure the necessary permits, and convert the property it into an acceptable wetland.
An approach called mitigation banking, which has been gaining popularity over the past 20 years, offers a new alternative that simplifies the process for the development community. Preserves, called mitigation banks, are large areas of constructed, restored, or preserved wetlands set aside for the express purpose of providing compensatory mitigation for impacts to habitat. A bank is authorized to sell the habitat values created on the preserve. These values, known as credits, are sold to landowners who need to substitute wetlands for those lost to development where avoidance or on-site mitigation is not feasible.
More Information on Wetlands Mitigation Banking
Mitigation Banks under CWA Section 404. EPA fact sheet.
Army Corps of Engineers (Rock Island District) Wetlands Mitigation. An overview of wetlands mitigation and the roll of Corps of Engineers.
Regulatory In lieu fee and Bank Information Tracking System (RIBITS). RIBITS was developed by the U.S. Army Corps of Engineers to track mitigation banking and in-lieu fee (ILF) program activities across the United States. RIBITS includes information regarding banks and ILF program sites, associated documents, mitigation credit availability, service areas, and policies and procedures that affect bank and ILF program development and operation.